Study suggests that connection with natural environments like beaches and seashores offers revitalized benefits as compared to enjoyment from indoor activities such as gyms and other entertainment venues.
Therefore, considering that there is abundance of natural distinguished beauty in this world; we have selected 10 Most Popular Beaches for Holiday to share with you.
Anse Source d'Argent (La Digue)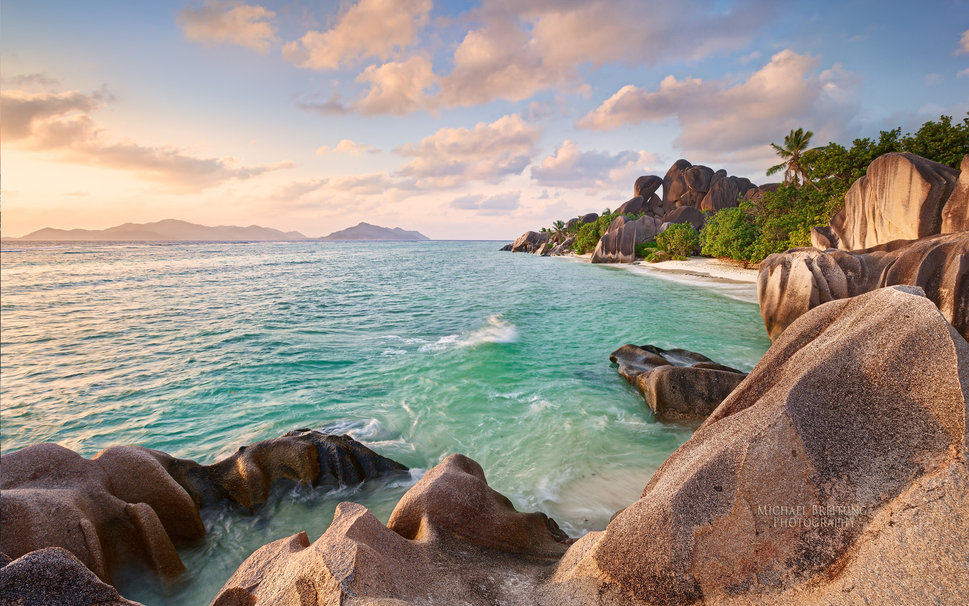 The beach view is absolutely breath-taking with amalgamation of naturally carved boulder stones with sumptuous splashes of warm water, the leaf shushes of palm trees, sparkling lagoon perfectly framed with colored fish and the scenery of flying clouds surrounding everything. It's ideal for sunbathing and sloshing – La Digue is certainly nothing less than a paradise.
Rabbit Beach, Lampedusa, Italy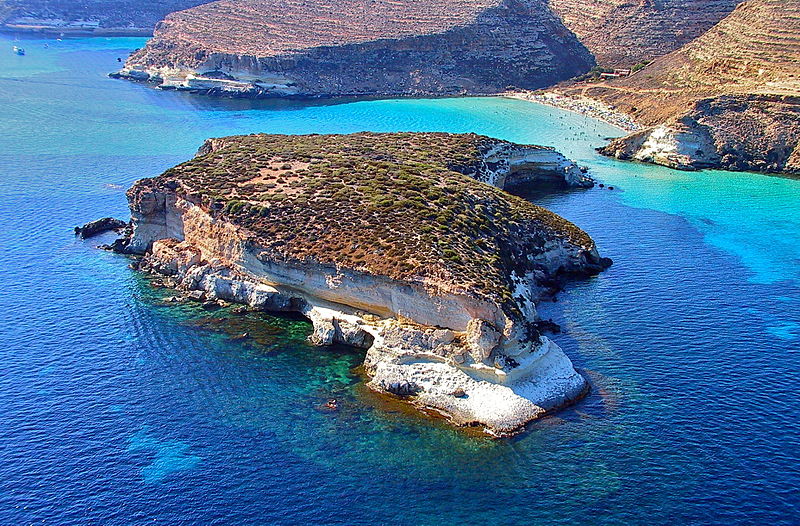 This is known to be the best beach to stimulate episodes of emotional happiness. In an aura of harmony at the beach, if you stand on the edge of rock you will be stunned to see the beauty scenes as if nature is present in different roles and dancing as water, cloud, sand and rocks. In fact, no picture can explain the truest feeling one enjoys here.
Saline Beach, St Barts Island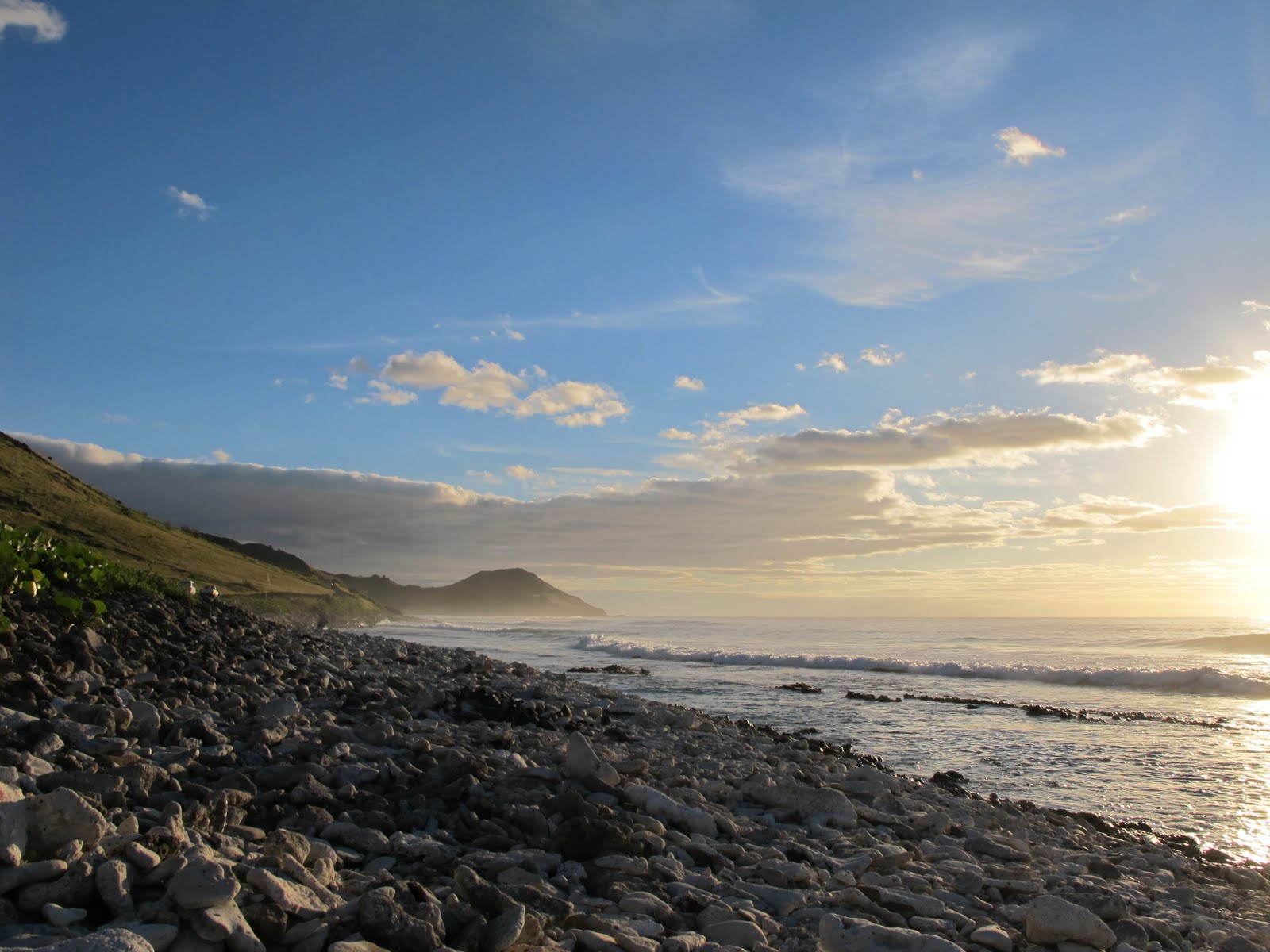 St Barts is a beautiful island with series of beaches; Saline Beach is the best among them. Beach lovers explain it as the most exceptionally appealing beaches with supreme matchless beauty. It is perfect for swimming because of the ocean's shallowness especially when the wind is down.
Cabbage Beach, Paradise Island, Bahamas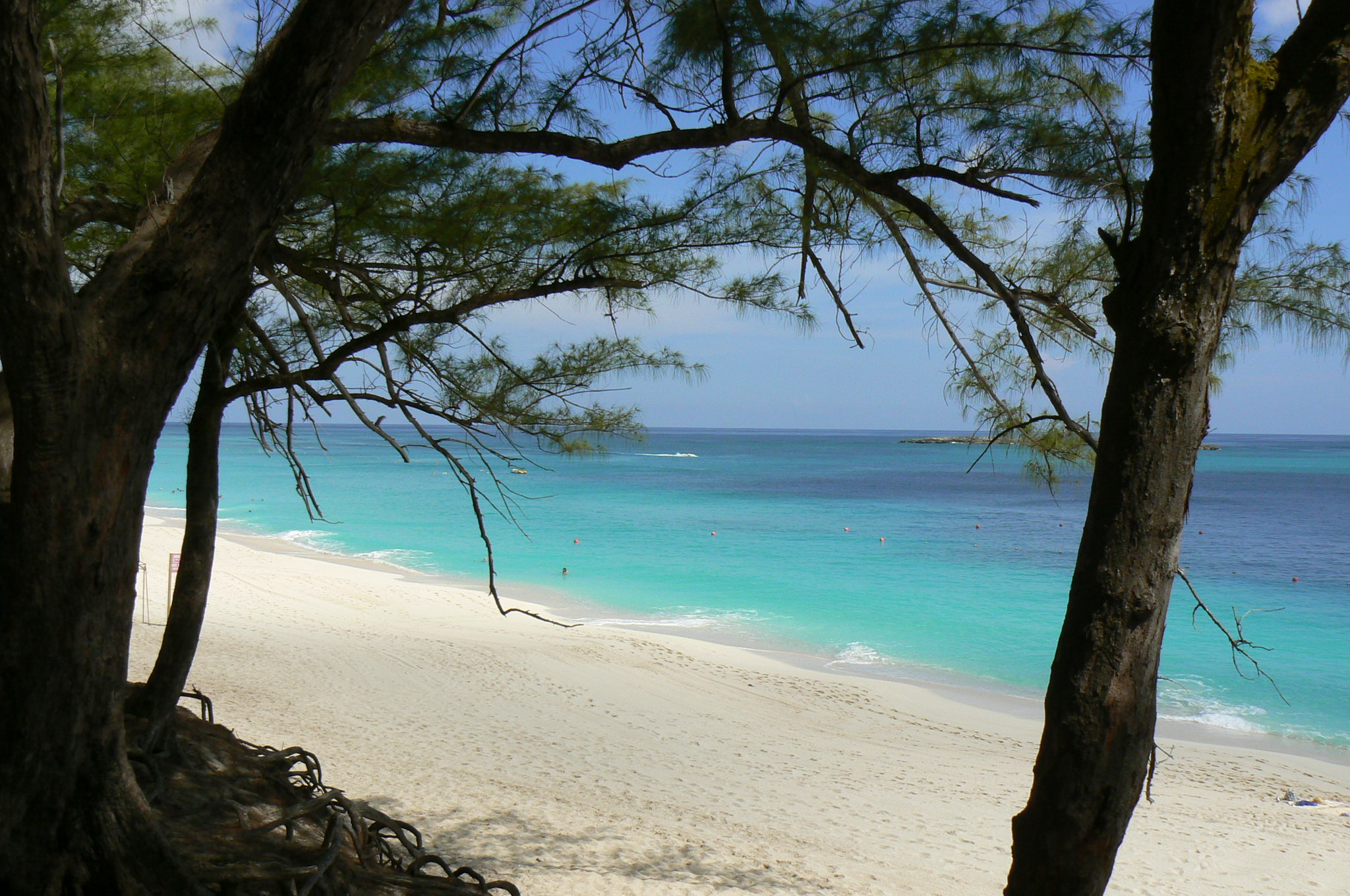 The beach displays dazzling beauty of white sands, luxurious alms, delish sea grapes and casuarinas. If you go there in isolation during summer; you will find nature as your best companion because of the beach captivating aesthetics.
Wineglass Bay, Tasmania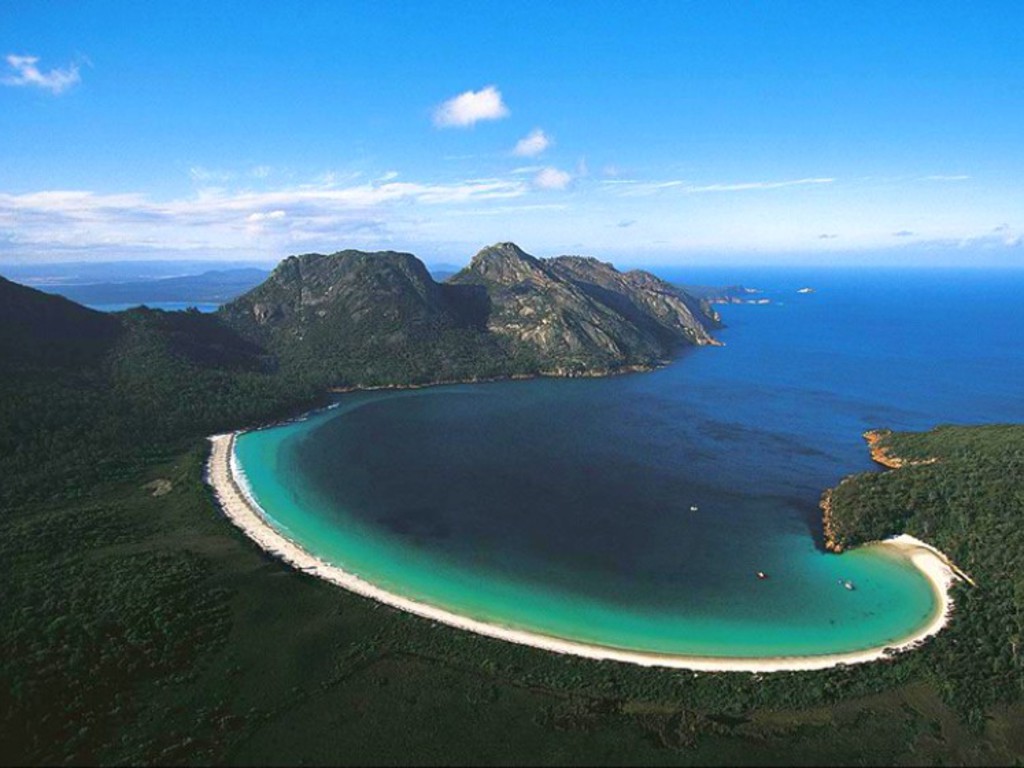 The pink granite rock formations are the most spectacular scenes at the beach. The walk on the white sands and having that thrilling view in front of you is nothing but a rare delight. If you happen to be here at the time of sun setting; the golden waves will capture your heart and make you move with the warm water. It is known to be the world's most iconic destinations.
Matira Beach, Bora Bora, Tahiti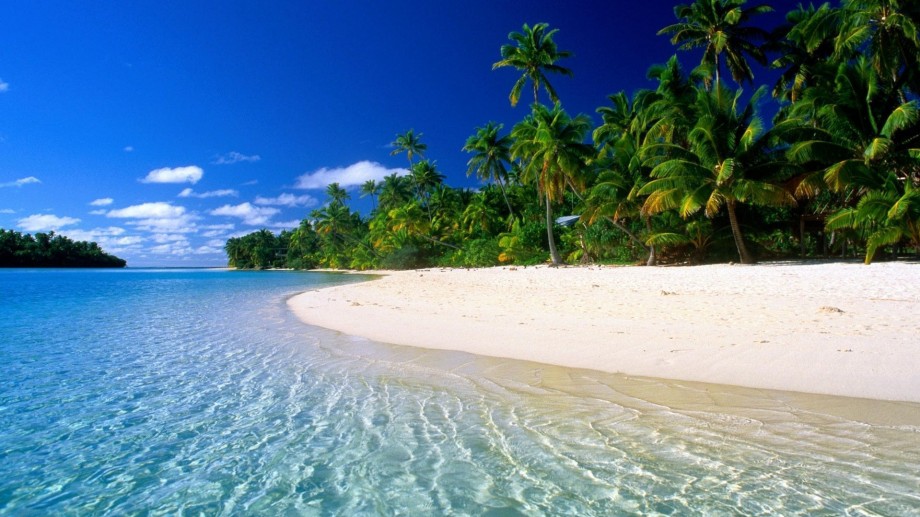 This is known as Tahiti's finest beaches. It has revels of white sand shelves, with shimmering lagoon that is perfect for swimming. The beach offer several facilities e.g. visitors can go for water skiing, tubing and kayaking and can also enjoy snack bars, restaurants and boutique shops nearby.
Champagne Beach, Vanuatu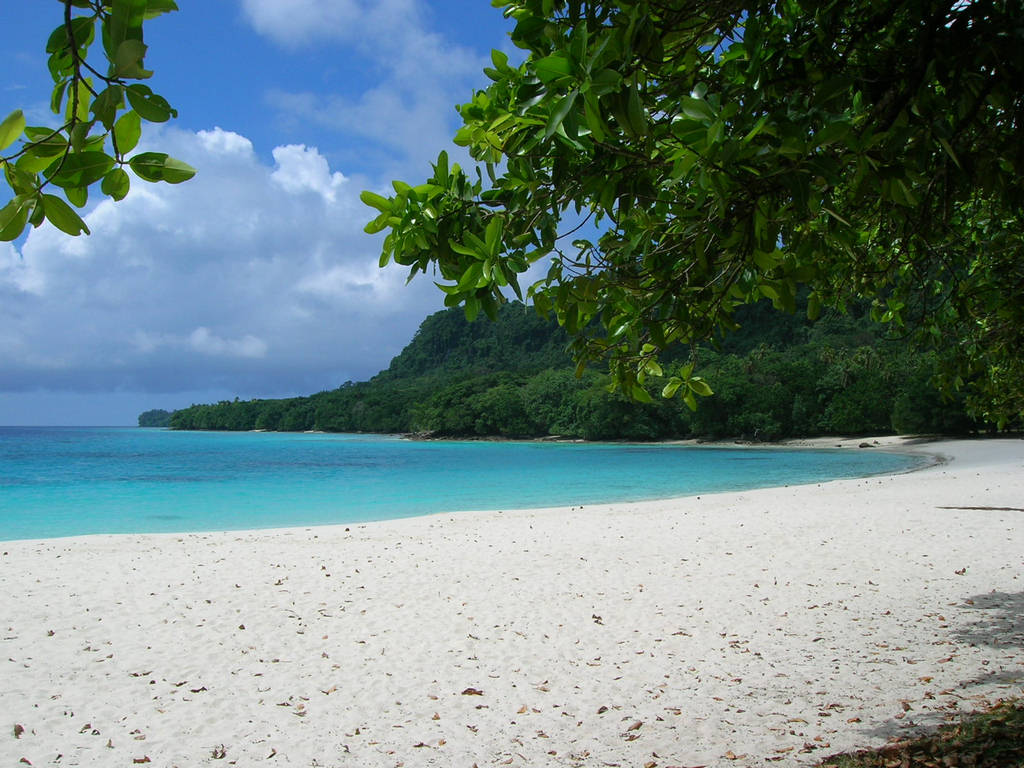 The beach shines with crystal clear water with plent of fish tank, white sand and trees leaning over the shore. Plus the friendly turtles at the beach are a great fun to play with.
The place Vanuatu, where the beach exists was ranked the happiest nation on Earth a few years ago. We certainly believe that the reason of this happiness must be the natural blessing locals enjoy there such as this stunning beach. That further confirms that nature could be one of the sources of human's gratification.
Whitehaven Beach, Queensland, Australia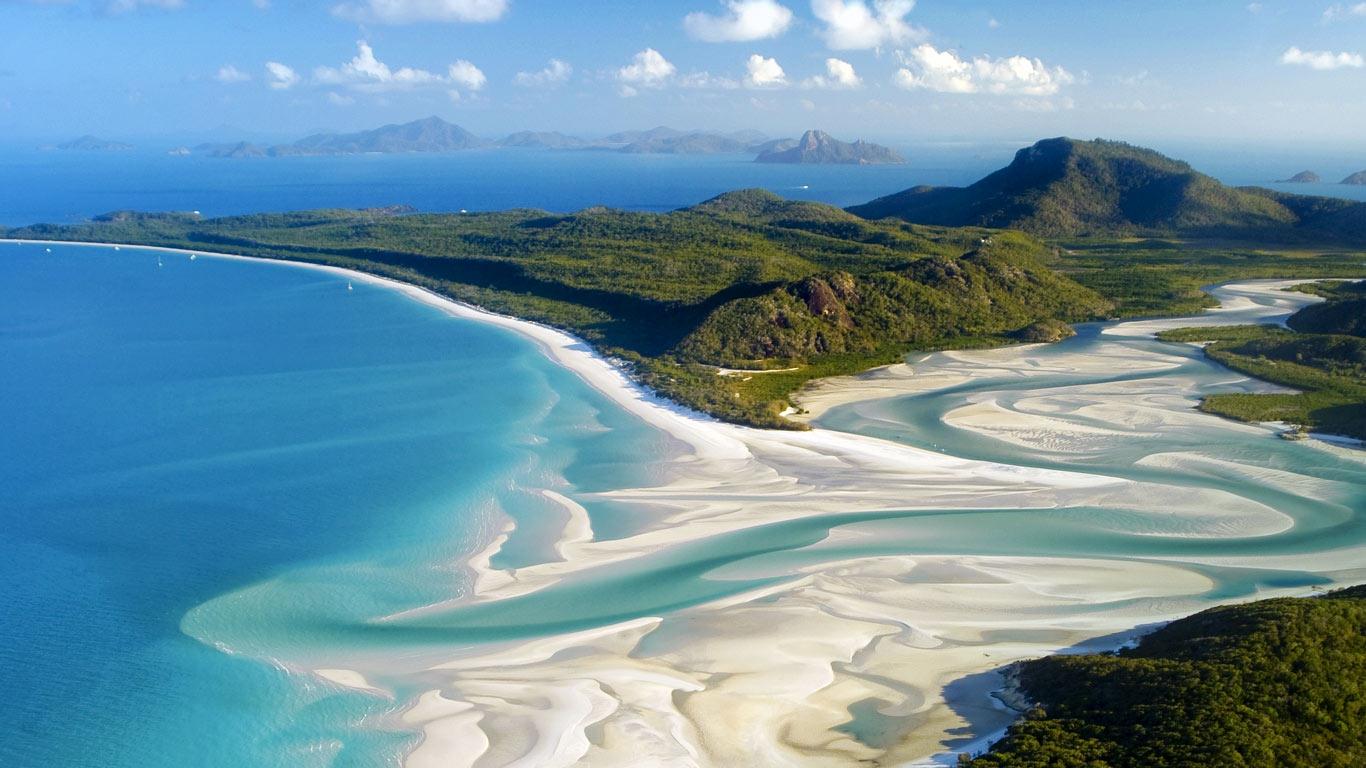 This beach had won CNN's most Eco Friendly Beach Award in 2010.
It gives absolute dramatic views because of the incredible combination of white silica sand and turquoise shades of water. This masterpiece of art can be enjoyed by visitors for few hours only who first need to register with the tour guide.
Luskentyre Beach, Scotland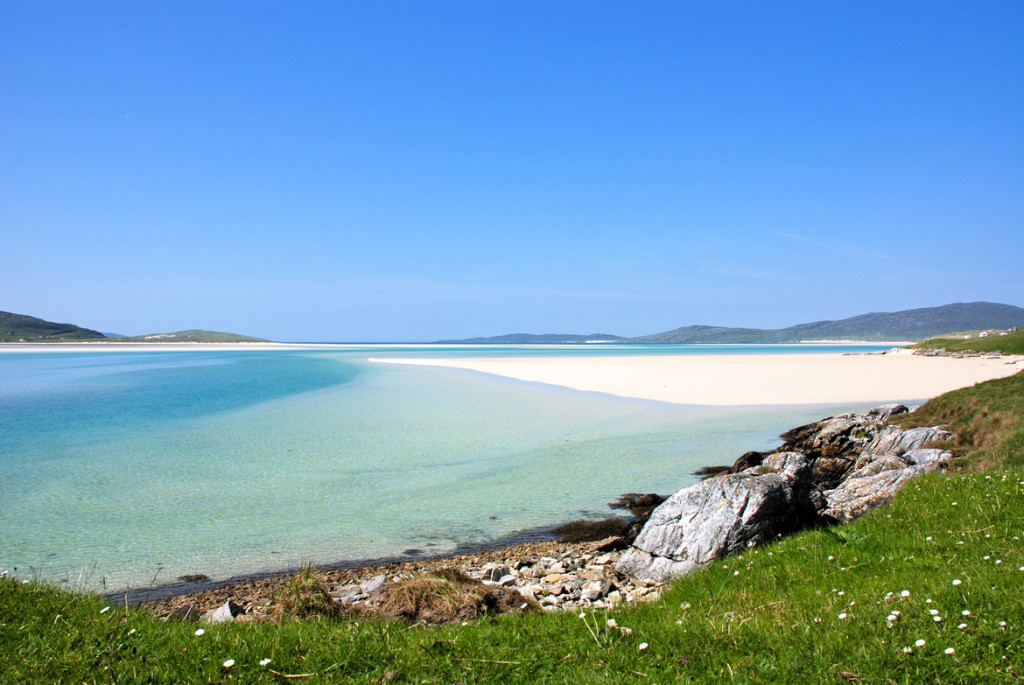 This beach has a magical appearance with fresh air, fesh flowers, star fish and hills across the creamy sand. If you get a chance to see horse at the seashore during your holiday, you will fall in love with the entire view.
The place is popular among hike and nature lovers.
Nihiwatu Beach, Sumba, Indonesia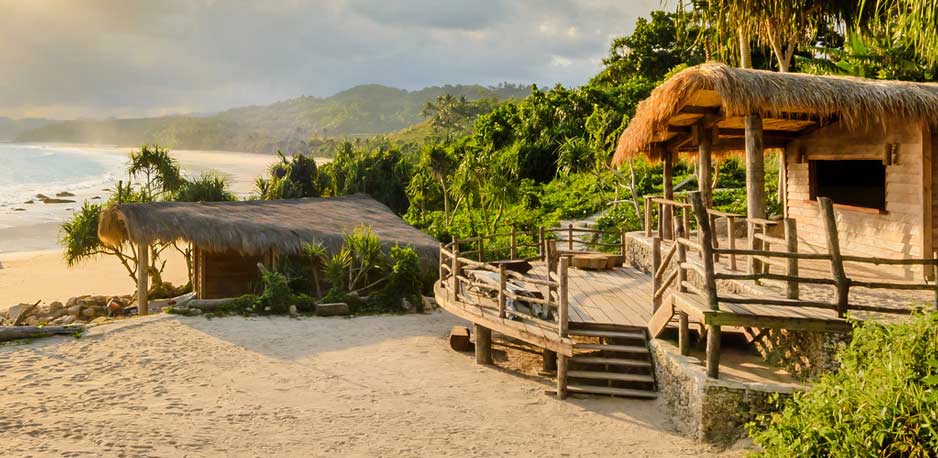 It has everything a beach can offer, e.g. lush clean water, clean sand, splendid sunset views and fewer crowds. It looks perfect in wet season.
It has stunning location on the other side such as amazingly sculpted jungle; a tropical forest.