London is pretty notorious the world over for its high accommodation prices and the closer you head toward the city's West End, the more you can expect the price to pack a painful punch. In fact, if you don't want to spend a pretty tidy three-figure sum on a pretty basic bedroom for the night, you're often out of luck.
That being said, there are quite a few trade secrets to try out which can in many cases snag the kinds of deals you wouldn't otherwise have access to. And while some of them may be a bit in the sneaky side, who's to say that a little cunning and savvy spending is necessarily a bad thing?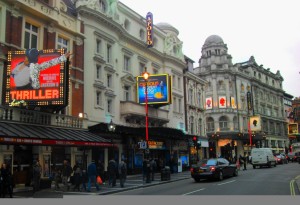 Two Becomes One
For example, during busy periods most hotels in London's most in-demand areas will only take booking for two nights or more. Try to book a single night online and it'll tell you it's full, which of course is no good if you're only intending to stay for one night. However, in these cases it's often possible to make the booking for two nights, then simply access your reservation and cancel the night you don't need. Just as long as your booking is flexible and not paid for in advance, this can be the very best way of getting the single night's stay you want when you're actually only supposed to book for two or more!
Package Deals
If you're intending to go see a show…which of course you are…remember that huge chunks of availability across the West End are swallowed up by theatre deals and packages. Or in other words, tons of rooms are only available if you book a dinner, show and overnight stay package which has the potential to save you about 50% on the usual price when bought individually.
Book Early
Last-minute deals really don't exist when it comes to London theatre hotels – the longer you wait, chances are the more you'll pay. So, even if it's the middle of autumn and you're thinking of taking a trip in the spring, this is 100% the best time to make a booking and snag the few cheap deals there may be.
Take a Walk
A short walk from Leicester Square will get you to Soho and on to Oxford Street. Once here, head a little further north and you'll find yourself in an area that's not only quieter, prettier and generally more relaxing, but also infinitely cheaper to stay in. The West End really is a hotspot in terms of high hotel prices, which in turn means that the further you walk away from its throbbing heart, the better the deals you'll find!
Go By Train
And finally, it sounds like a strange tip to offer for bagging cheap hotels, but to go by train could save you a fortune. Why? Well, quite simply because very few hotels across the West End have car parks and parking prices in London's busiest areas are astronomical. Do you really want to hand over a tenner per hour for the next 24 hours or so? Of course you don't – chances are your hotel and theatre combined wouldn't cost this much!