Your Five Best Bets for Autumn Sun
If you're already finding yourself cursing the onset of the Great British autumn, take comfort in the knowledge that the sun hasn't departed for good – it's just shining somewhere else. And while there's nothing in the world you can do to bring it back to the UK before the seasons permit, there's nothing to stop you and yours taking a well-earned break from the grind and bagging some serious autumn sun.
After all, this just so happens to be one of the cheapest, quietest and generally most brilliant times of the year to take a holiday pretty much anywhere!
So here's a top five in no particular order:
Sardinia, Italy
Autumn in Sardinia is just stunning on a scale you've never before imagined. The weather is glorious, the crowds have departed and if you time it right, you'll stumble across a wonderful little secret in the form of Autunno in Barbagia. Across Barbagia from now until December, 27 villages take part in a festival that sees workshops, craft fairs, market stalls and all manner of fun and games spill out onto the streets. And if that wasn't enough, local families open their doors to guests and cook up feasts for hungry travellers – it's an experience like nothing else you've come across.
Andalucia, Spain
It won't be long before double-digit degrees are a thing of the past, but in Spain's Andalucia they're still enjoying an average of 30C or higher. This is by far the best time of the year to head out too, as while the sun is still doing its thing the usual tourist mobs have long-since packed up and gone home. Quiet beaches, warm weather and low prices – what more could you ask for?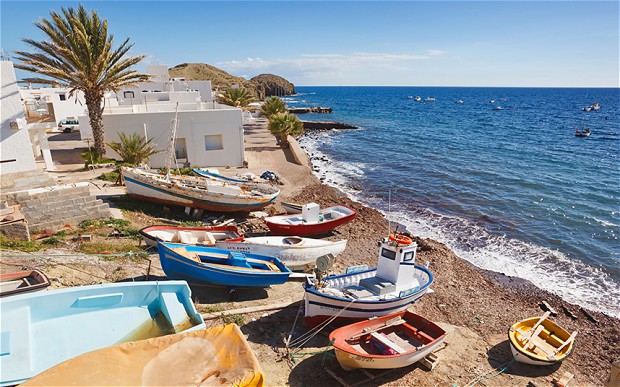 Cyprus
And if Spain doesn't sound hot enough for you, why not give Cyprus and its 33C autumn average temperature a try? With some of the most beautiful scenery in the world and a brilliant contrast of cultures, an autumn jaunt to Cyprus can be quite an eye-opener and a surprisingly cheap one at that. And if you really want to push the boat out…no pun intended…consider chartering a yacht for some serious exploration.
Dubrovnik, Croatia
Dubrovnik's only real negative traits are that it not only gets ridiculously overcrowded in the summertime, but also that living costs go through the roof. By contrast, head out in the autumn and you'll have no trouble finding a quiet corner all to yourself and won't have to break the bank either…unless you want to. It's an amazingly laid-back place in the autumn and temperatures barely dip below about 25C.
Lanzarote, Canary Islands
And finally, the Canary Islands may be a year-round resort but at the same time there's no more attractive travel period than the autumn. Temperatures hover around the mid-20s, living costs drop to bewildering lows and the summer crowds are well and truly history. Lanzarote is a beautiful island with so much more to offer than the mainstream tourist resorts populating the brochures – a pretty paradise best visited in the autumn.