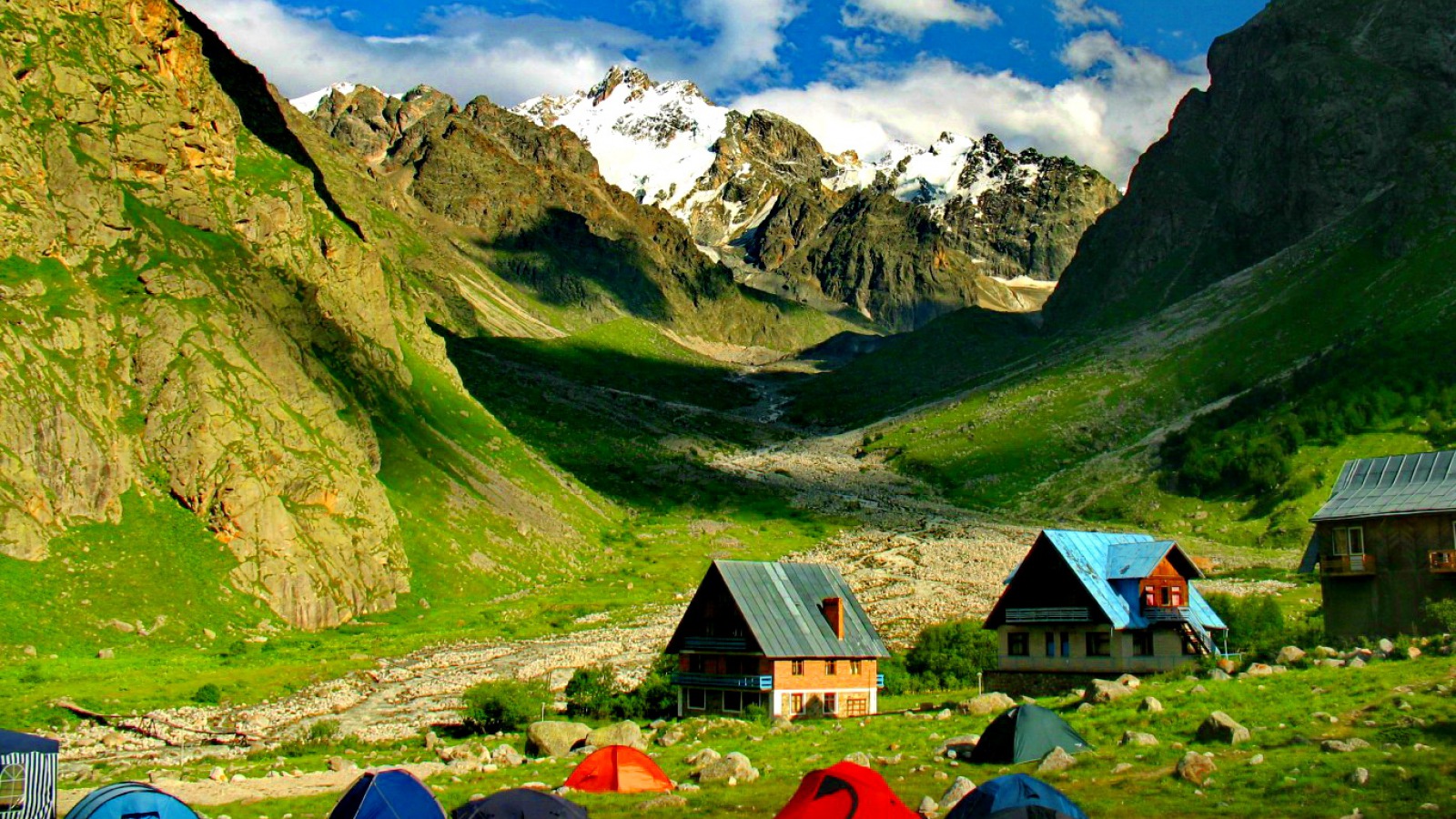 Birds chirping, the smell of pine trees, rays of sun glistening off the lake. The most peaceful and popular holiday this season might also be your favorite. Camping is an affordable and fun holiday option that can fulfill your wants and needs for a relaxing and enjoyable experience.
Stress
The most obvious (and obviously important) reason for taking a Camping Holiday is to reduce stress. Camping provides a ton of fun ways to do this. First and foremost, Mother Nature doesn't have great cell service so you'll be forced to leave your blinking and beeping gadgets at home. That means an entire weekend with no emails, texts, Facebook, tweets, phone calls, or what have you. Just you, your family, and the calming woods.
Or maybe even your family pet! Camping Holidays allow the unique opportunity to bring that furry friend in on the action which I'm sure both your family and Scruffy will appreciate.
Skills
There is no better time to teach (or learn) a new skill. Whether it's pitching a tent, kayaking or making a hearty campfire meal, you and your family can share the experience of learning something new together. These types of skills are not only useful, but provide the added benefit of including some hands-on excitement to your previously electronics-based week (see previous paragraph on stress). Plus with activities like hiking, canoeing, building a fire, or even swimming, you'll sneak in some exercise while having all that fun. Improving health and learning all while on vacation? It's a no-brainer.
Sunshine
Being outside also gives you the added benefit of soaking in some sun. With that extra blast of Vitamin D, you'll be smiling ear-to-ear in no time. Studies also show that just being outdoors naturally increases serotonin levels (and all that fresh air won't hurt either). Just remember to bring and wear sunscreen!